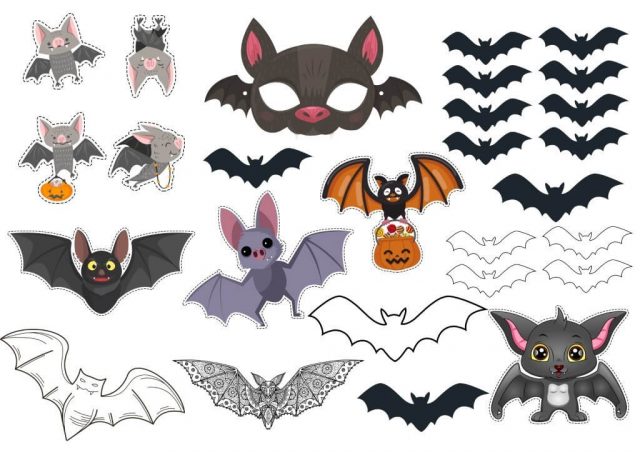 This set includes 11 Halloween bats templates of easy to cut out and decorate your Halloween party!
Welcome your trick-or-treaters with incredible hanging bat Halloween decoration! You surely can make this charming decor with your kids! It will be a joyful time for all your family. Organize your kid's leisure time with smart tricks and imagination using our Halloween bat patterns and stencils. You can pin bat cut-outs to the wall, attach bat shapes to the string, colour them or cover with glitter. So easy to make and fast cool result to have!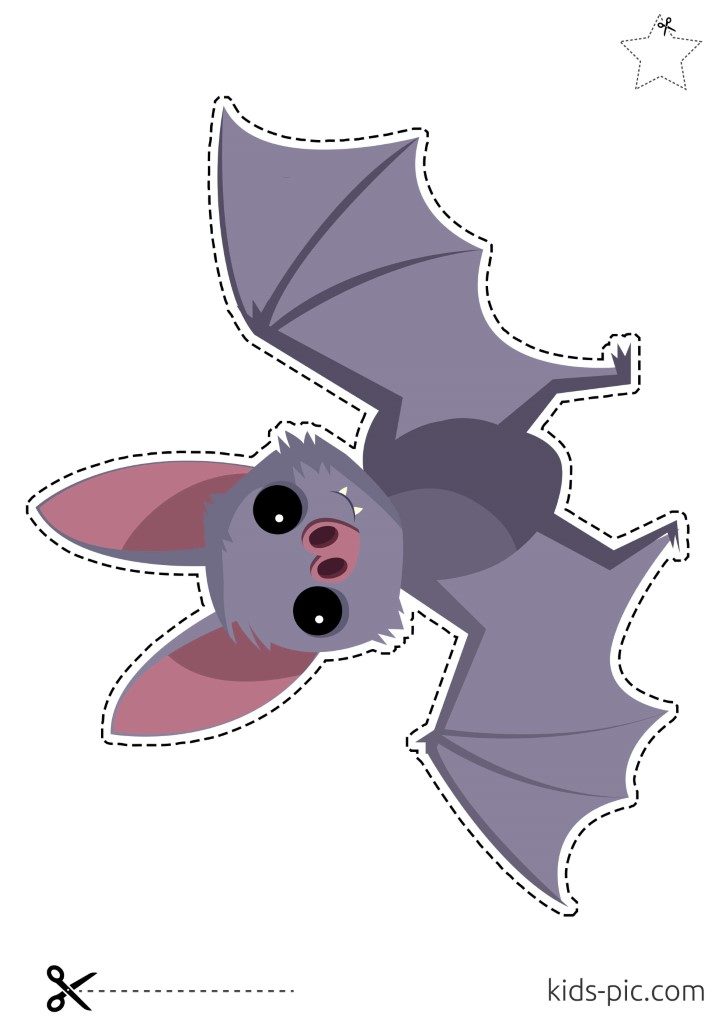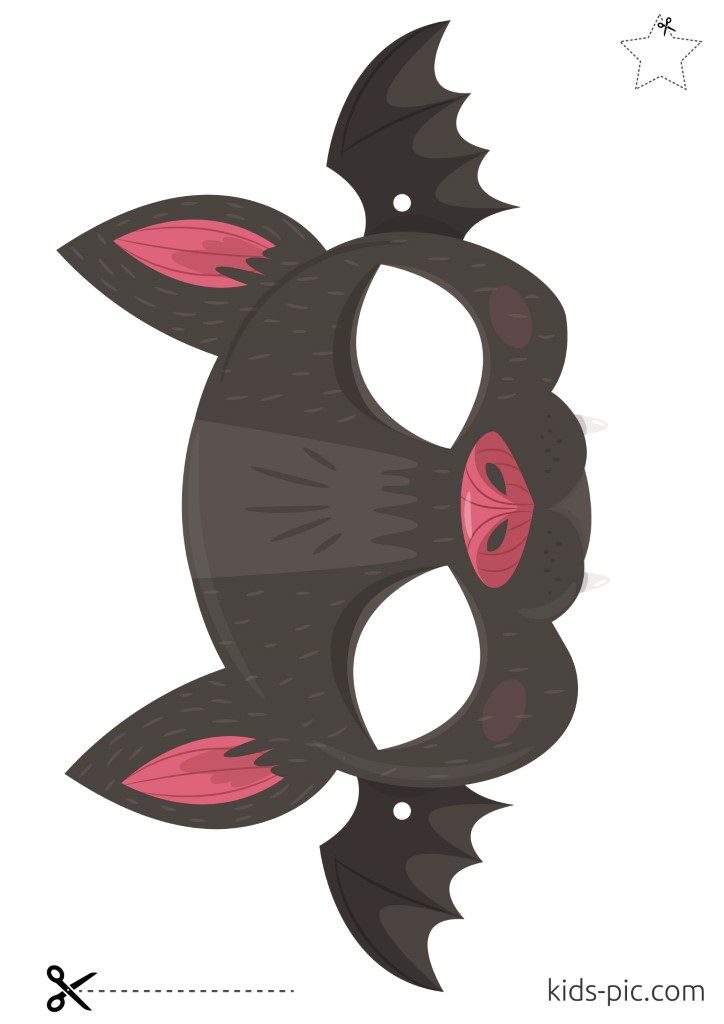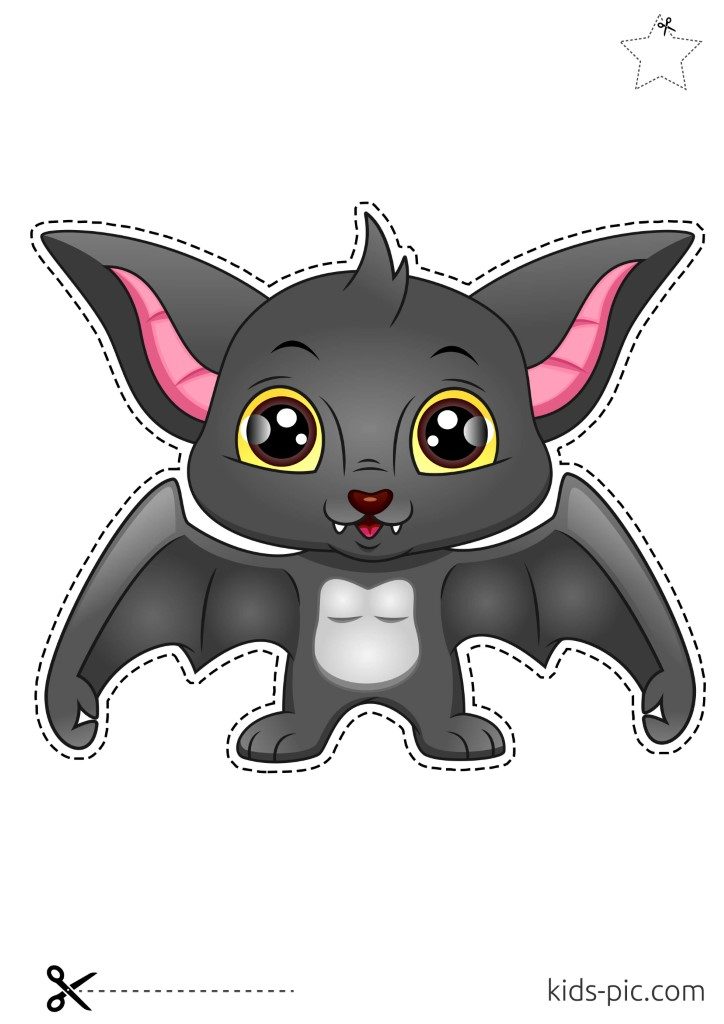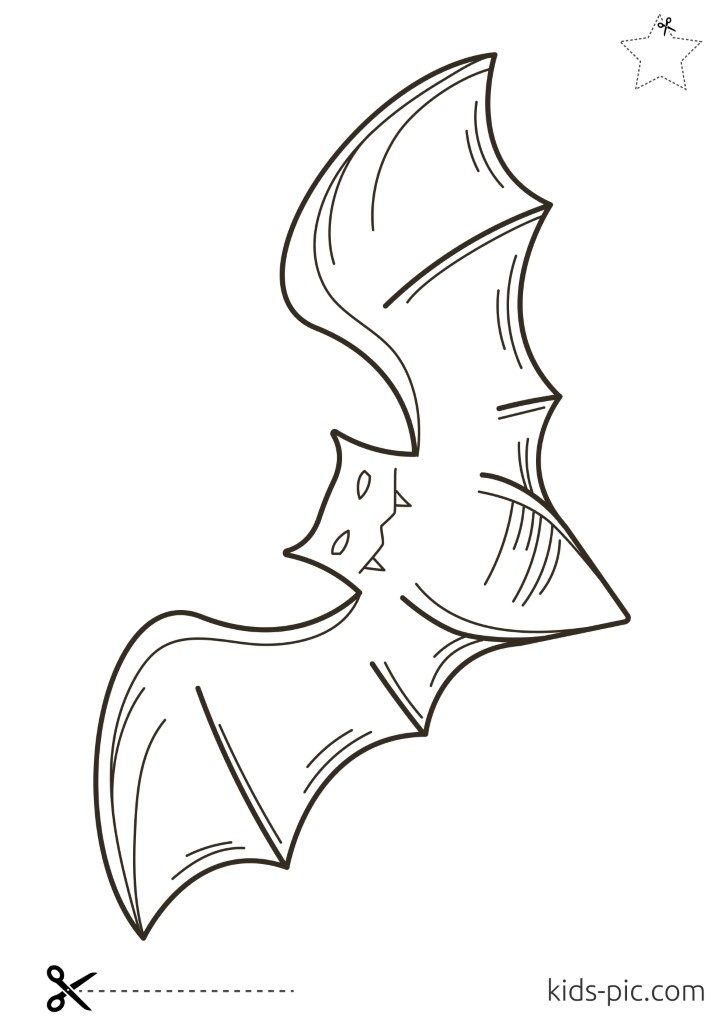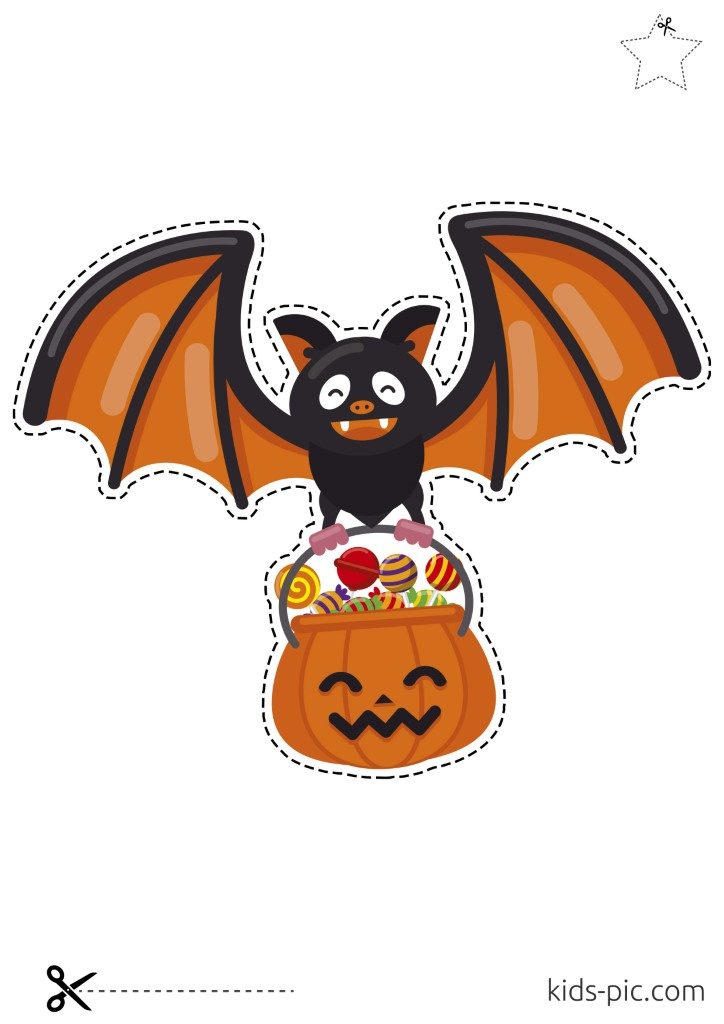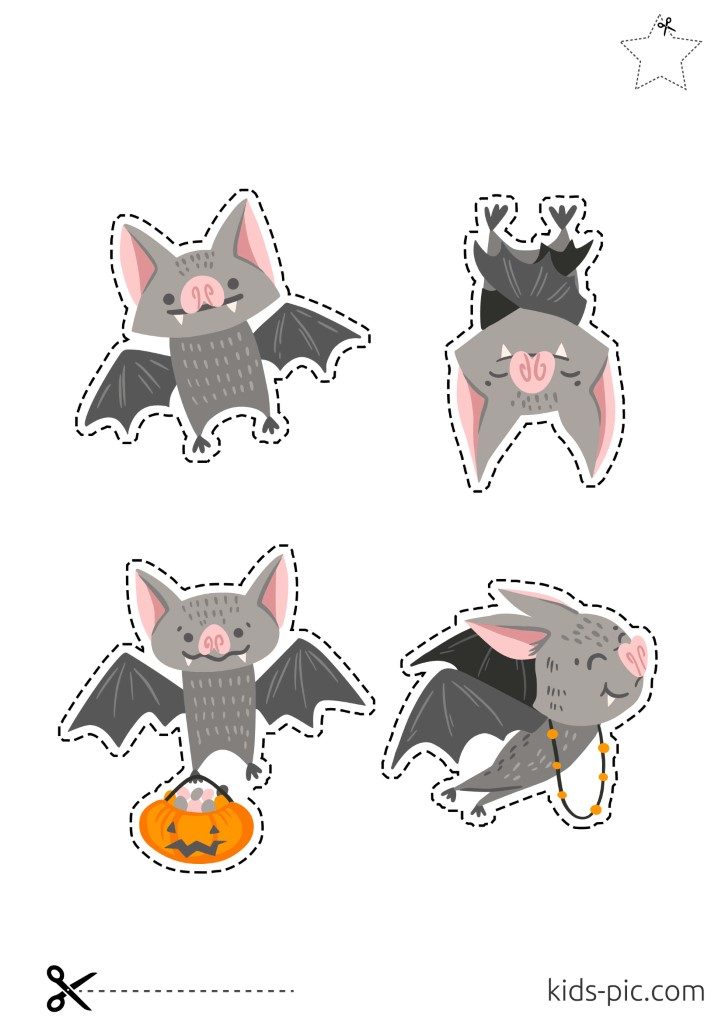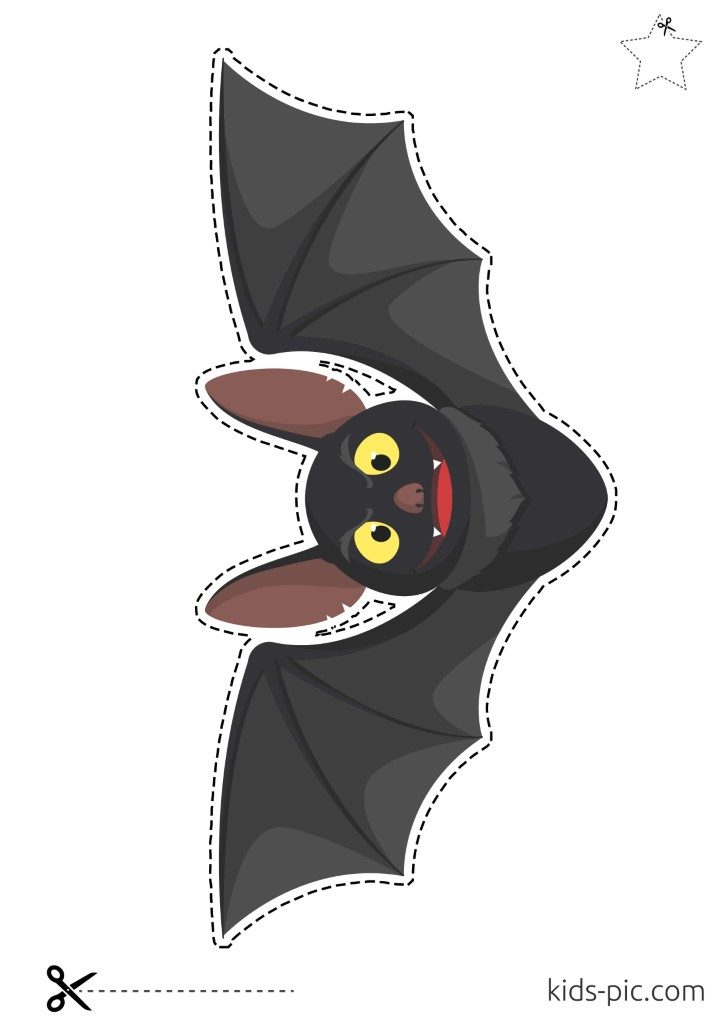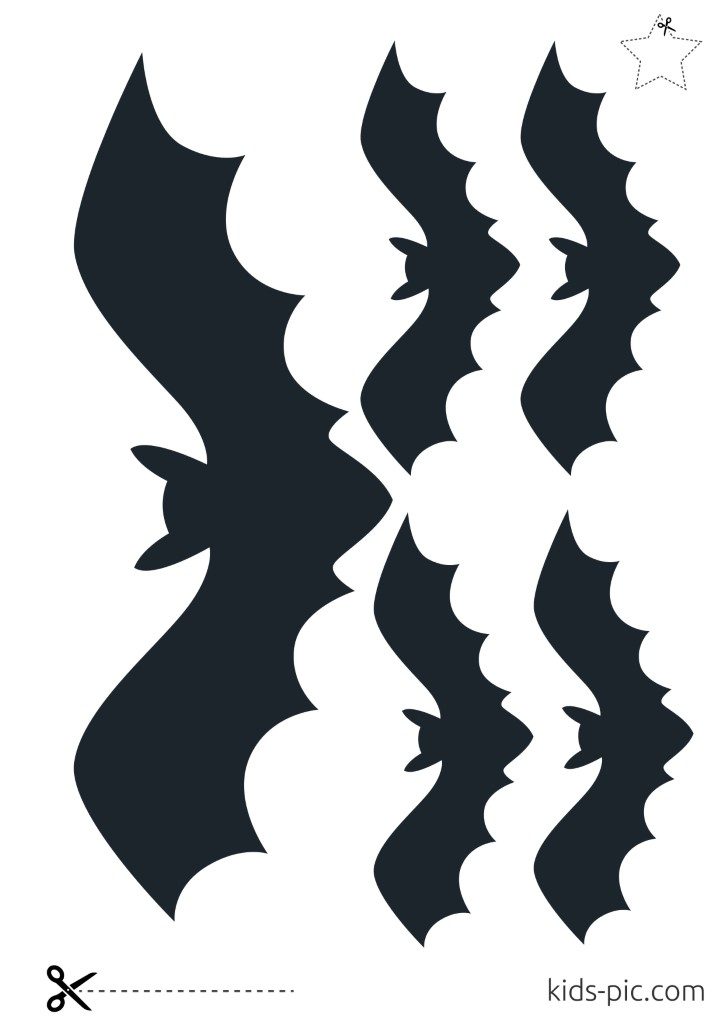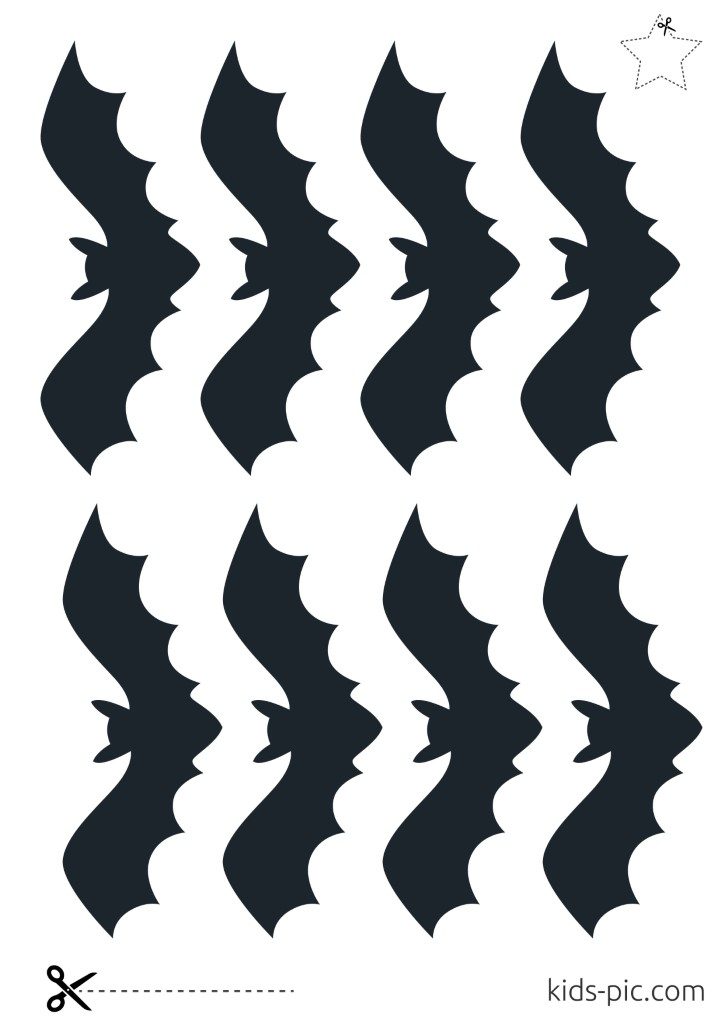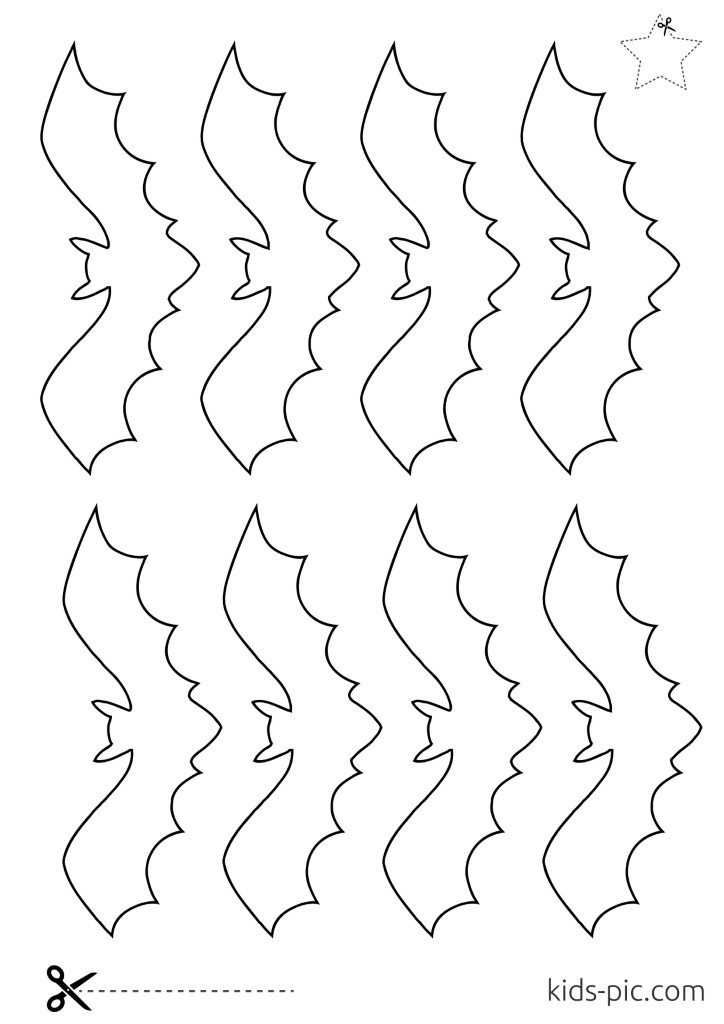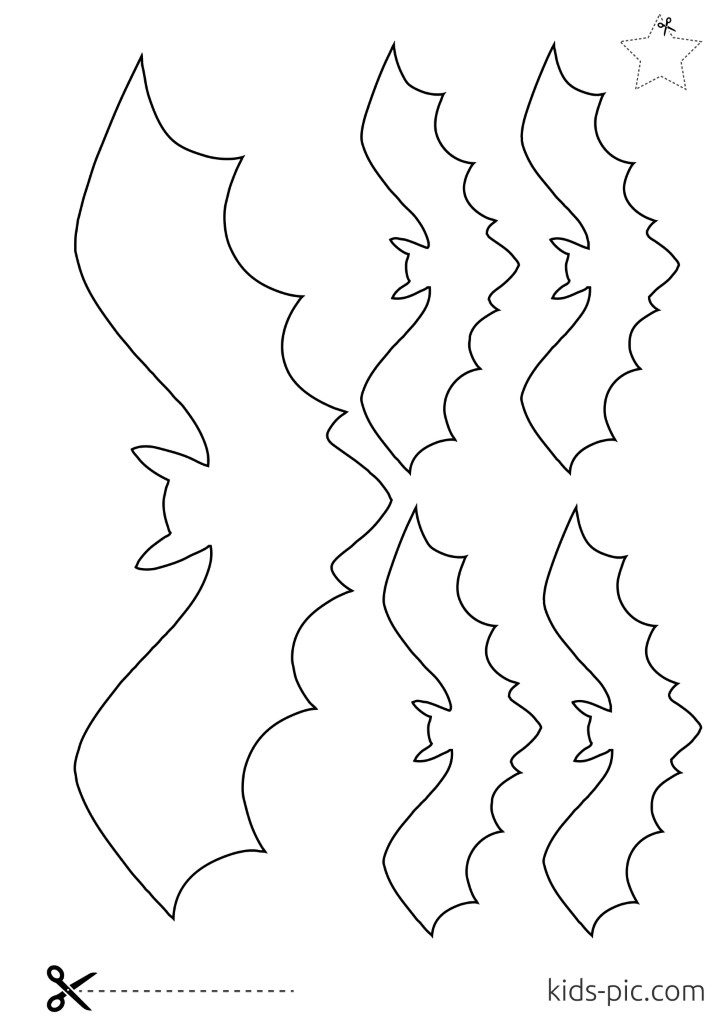 Thank you for choosing Kids-Pic.com.